Good evening and welcome to a new article. Today we are in the Peloponnese and more specifically in the Holy Monastery of Timios Prodromos of Stemnitsa. A monastery of incredible beauty and art. By art I mean the fact that it was built into the hollow of a rock in the 16th century!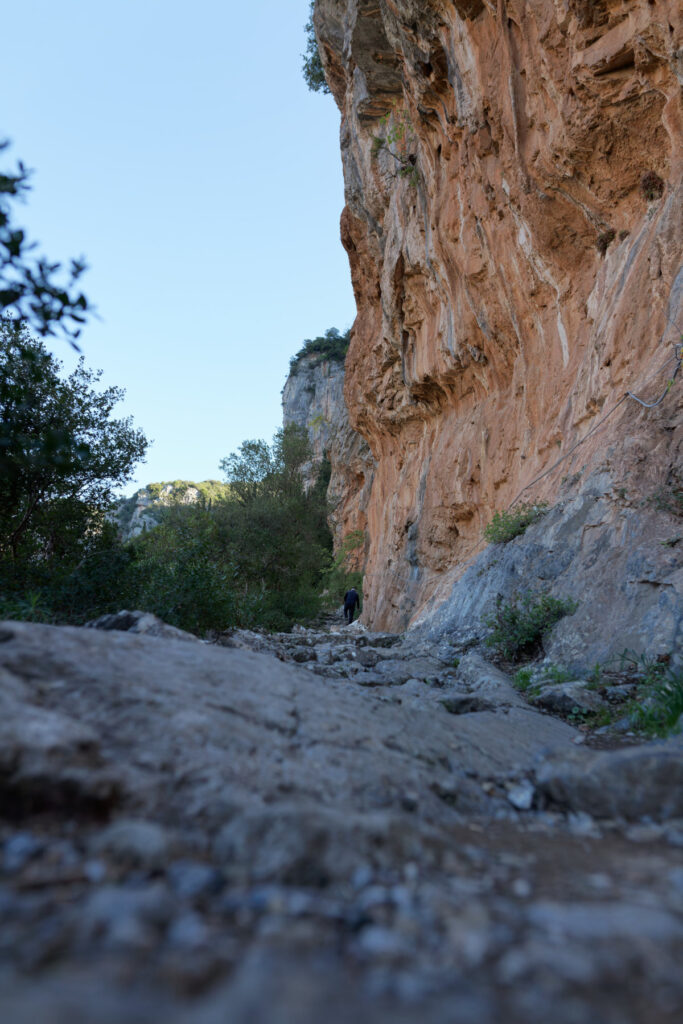 It was closed when my father and I came to visit, but the sight is incredible and a must-see with your own eyes. And like most attractions worth seeing, it requires walking. Coming from Stemnitsa or Dimitsana follow the signs that lead to the monastery, you will leave your car in the parking area and you will follow the path. In nature, in a ravine. Calm, peacefull, fresh air. Open your eyes, take your time, enjoy nature. Live in the moment and let yourself by the beauty of the landscape. From the photos of the monastery, you definitely know that you will see something spectacular, but like everything, the photo is one thing seeing by your own eyes is another, especially when you have walked before and the landscape gradually prepares you for that.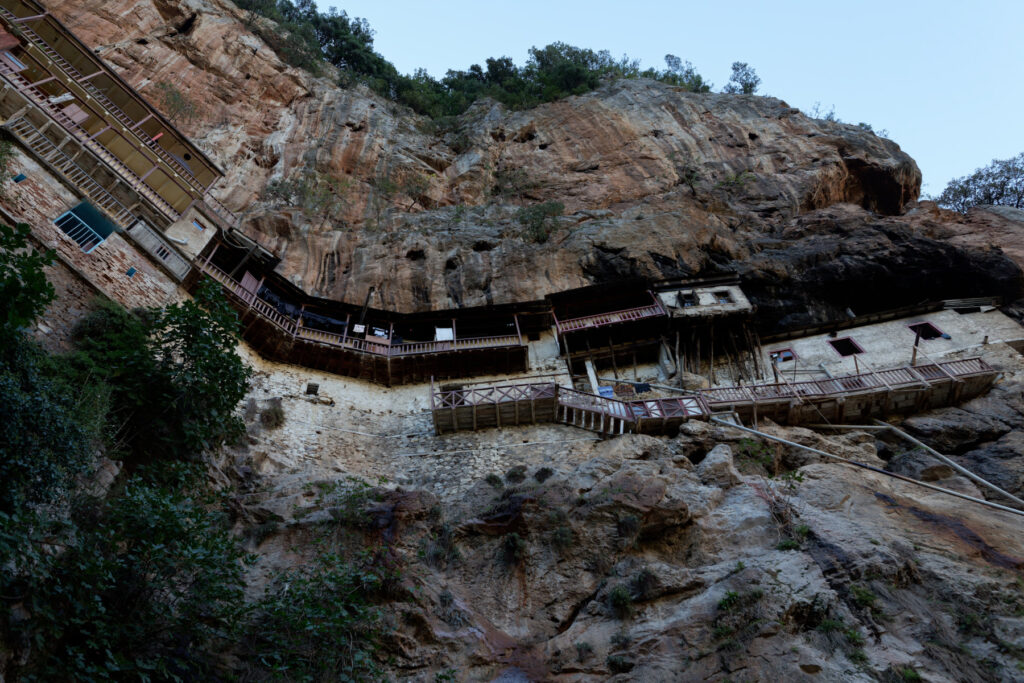 If you travel by van, you will see many fellow travellers as the Peloponnese seems to attract the van life. Now imagine being here in a van, nearby the ravine, a beautiful evening with the table outside and the next morning with the sunrise slowly waking up enjoying your coffee, before putting your shoes and hit the trail. Just thinking about it and imagining it makes me want to rent a van.
When you reach the famous rock, time stops and you stop walking. And you just admire what the man is capable to build. With today's means it would be difficult and as you know you can only go on foot, and a helicopter would probably hardly come to the ravine. So just imagine how difficult it would have been in the 16th century with cobblestones, horses and carriages. Gratitude for the people who built it, gratitude for seeing it with my own eyes. Gratitude for the father that this trip was his idea.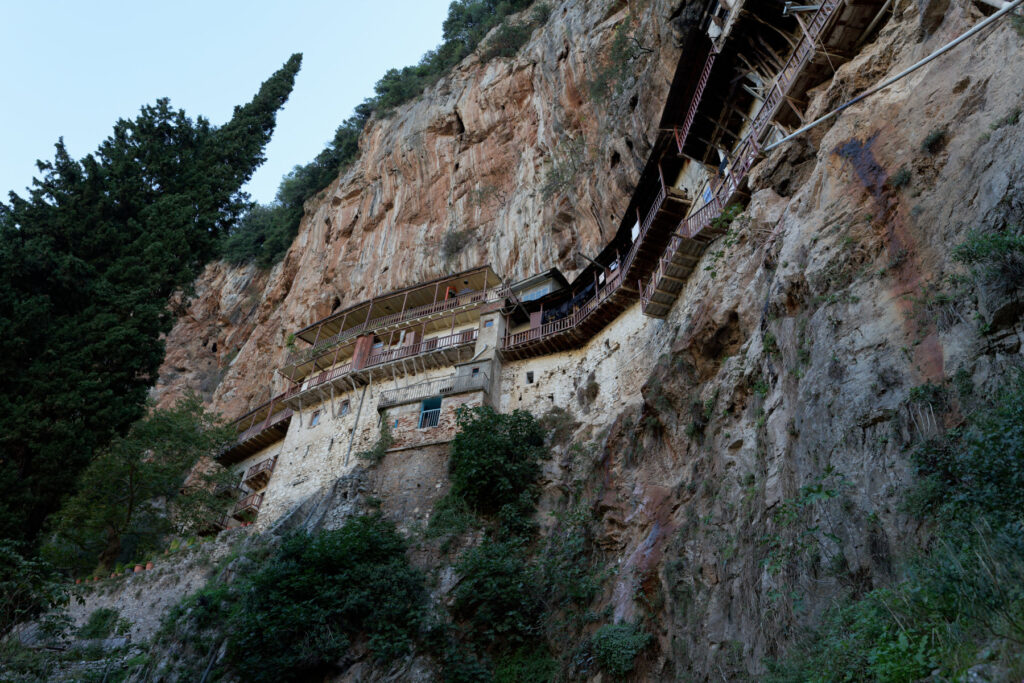 As always i finish the article, with a gallery, click on the photos to see them in full size.